Ian Brener
Feldenkrais Practitioner
Feldenkrais classes.....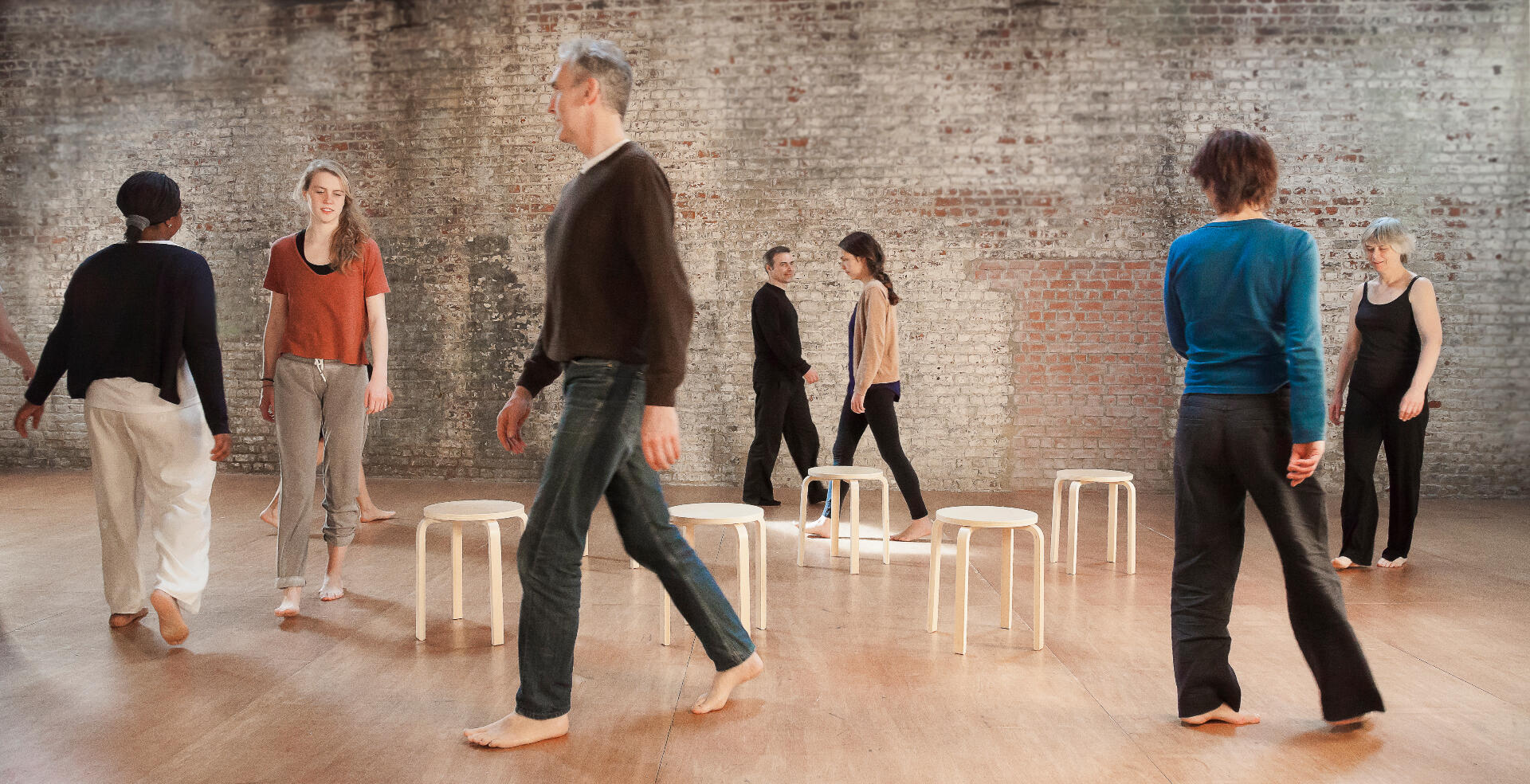 What happens in a Feldenkrais session
The session is either in class or one to one
is suitable for all

is adaptable for everyone's needs.

enables you to change habitual movement patterns that may be hindering you and even causing pain

empowers you to learn how to learn and to do what you want to do
For the class you will...
develop deeper awareness through gentle movement

explore in a mindful way how to make changes in your habitual movement

learn to use your sensation of movement to release patterns of tension

need a mat or a blanket as the class is often done lying down.
For the one to one session you will...
remove your shoes

lie or sit on a treatment table

release patterns of tension through being gently moved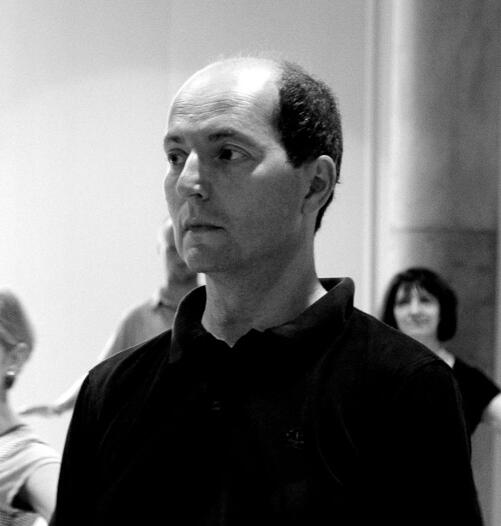 Photograph by Ludo des Cognets
About Ian
Ian is a UK Feldenkrais Guild accredited teacher. Ian has worked in the theatre as a movement director including Shakespeare's Globe Theatre, Royal Shakespeare Company and Haymarket Theatre, London. He trained initially as a classical dancer then later as a opera singer at Trinity College of Music, London. He has taught movement to actors in training in London drama colleges for over thirty years and has found Feldenkrais a key for learning how to learn and how to change for the better.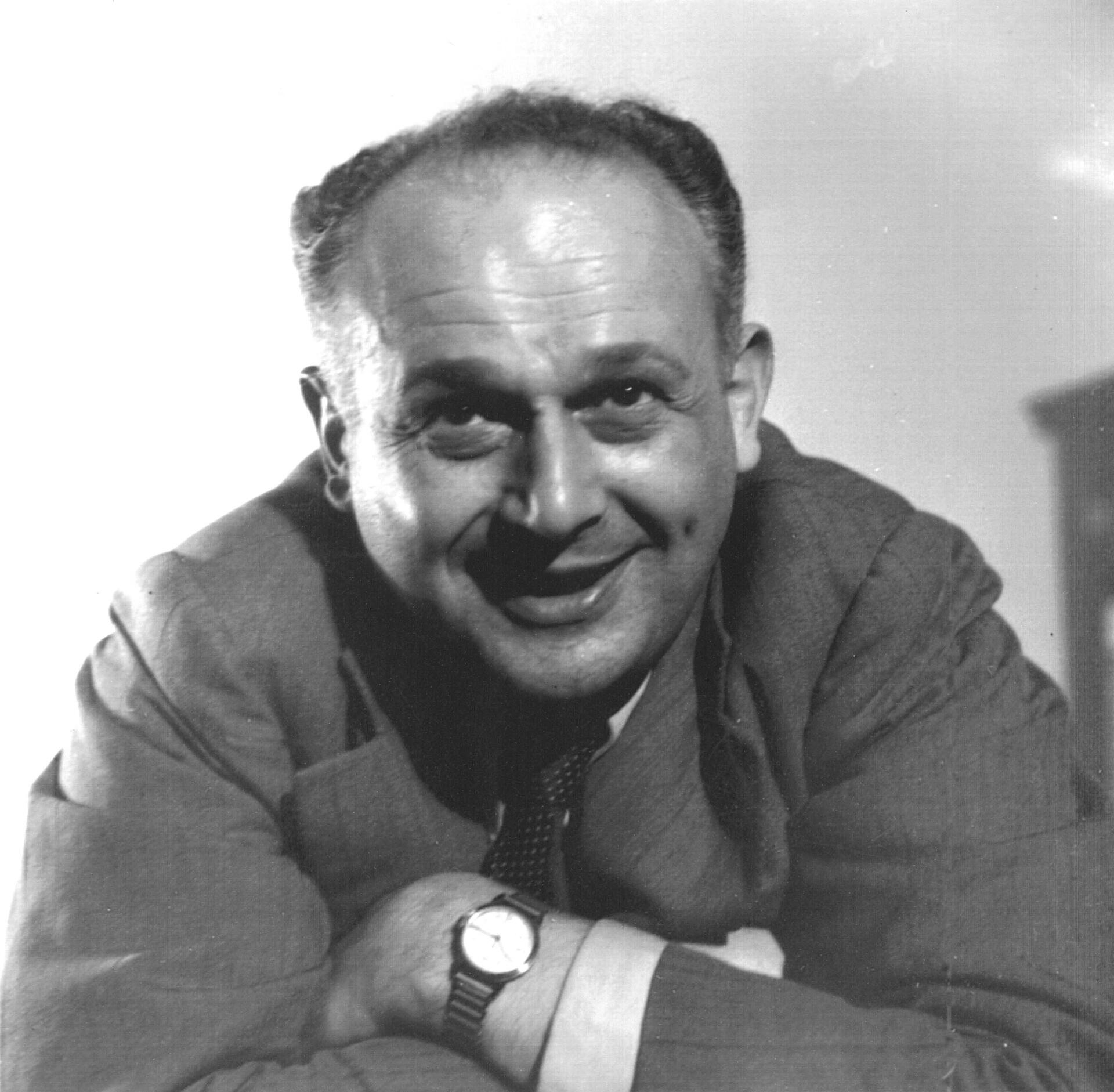 About Feldenkrais
The Feldenkrais Method is named after Moshe Feldenkrais who developed the method to help him overcome a severe and lifechanging knee injury. He was a physicist/engineer at the Sorbonne, Paris and applied physics to his understanding of the structure of the body. He also trained with the founder of Judo, Jigoro Kano, and was instrumental in bringing Judo to France. In developing his Method, he realised that by making changes he was altering not just his physical self but also how his brain perceived himself.
Give Mindful Movement/Feldenkrais a try & book sessions here
Classes on...Wednesdays - in person
Quaker Meeting House Berkhamsted
289 High Street,
Berkhamsted,
HP4 1AJ6.30 - 7.30pm
see below for paymentThursdays - on zoom
8.30 - 9.30am
please contact Ian for details
see below for payment1-2-1 session
Wednesdays - other days by arrangement
Berkhamsted Tuesday Afternoon
London, Royal Oak please contact Ian directly or on
0207 221 3557 to bookFees:
£65 initial session
£55 session
£45 per session for four or more booked in advance
INITIAL CLASS ONLINE OR IN-PERSON (£5)
PAY FOR A SINGLE IN-PERSON CLASS (£10)
PAY FOR A SINGLE ZOOM CLASS (£8)
Privacy policy
Privacy Policy Notice
The policy: This privacy policy notice is served by Lamplighter Productions, 7 Dellfield Close, Berkhamsted, HP4 1DS under the website; feldenkrais.ianbrener.com. The purpose of this policy is to explain to you how we control, process, handle and protect your personal information through the business and while you browse or use this website. If you do not agree to the following policy you may wish to cease viewing / using this website, and or refrain from submitting your personal data to us.Policy key definitions:"I", "our", "us", or "we" refer to the business, Lamplighter Productions and Ian Brener "you", "the user" refer to the person(s) using this website.
GDPR means General Data Protection Act.
PECR means Privacy & Electronic Communications Regulation.
ICO means Information Commissioner's Office.
Cookies mean small files stored on a users computer or device.
Key principles of GDPR:Our privacy policy embodies the following key principles; (a) Lawfulness, fairness and transparency, (b) Purpose limitation, (c) Data minimisation, (d) Accuracy, (e) Storage limitation, (f) Integrity and confidence, (g) Accountability.Processing of your personal data
Under the GDPR (General Data Protection Regulation) we control and / or process any personal information about you electronically using the following lawful bases.We are registered with the ICO under the Data Protection Register, our registration number is pending.Lawful basis: Consent
Where our purpose for processing is: to enable you to join classes and be informed with updates to your class and further opportunities with us.
Which is necessary because: you have signed up for a class.
We process your information in the following ways: Stripe payment system and MailChimp mailing lists.
Data retention period: We will continue to process your information under this basis until you withdraw consent or it is determined your consent no longer exists.
Sharing your information: We do not share your information with third parties.
Lawful basis: Contract
Where our purpose for processing is: to provide you with the service, namely details of the class you have purchased.
Which is necessary because: to join a class you must be provided with updates should we have to cancel the class, change the time of the class or the location of the class.
Under the GDPR your rights are as follows. You can read more about your rights in details here;the right to be informed;
the right of access;
the right to rectification;
the right to erasure;
the right to restrict processing;
the right to data portability;
the right to object; and
the right not to be subject to automated decision-making including profiling.
You also have the right to complain to the ICO[www.ico.org.uk] if you feel there is a problem with the way we are handling your data.We handle subject access requests in accordance with the GDPR.Internet cookies
We use cookies on this website to provide you with a better user experience. We do this by placing a small text file on your device / computer hard drive to track how you use the website, to record or log whether you have seen particular messages that we display, to keep you logged into the website where applicable, to display relevant adverts or content, referred you to a third party website.Some cookies are required to enjoy and use the full functionality of this website.We use a cookie control system which allows you to accept the use of cookies, and control which cookies are saved to your device / computer. Some cookies will be saved for specific time periods, where others may last indefinitely. Your web browser should provide you with the controls to manage and delete cookies from your device, please see your web browser options.Cookies that we use are;
Google Analytics TrackingData security and protection
We ensure the security of any personal information we hold by using secure data storage technologies and precise procedures in how we store, access and manage that information. Our methods meet the GDPR compliance requirement.Fair & Transparent Privacy Explained
We have provided some further explanations about user privacy and the way we use this website to help promote a transparent and honest user privacy methodology.Sponsored links, affiliate tracking & commissions
Email marketing messages & subscription
Under the GDPR we use the consent lawful basis for anyone subscribing to our newsletter or marketing mailing list. We only collect certain data about you, as detailed in the "Processing of your personal data" above. Any email marketing messages we send are done so through an EMS, email marketing service provider. An EMS is a third party service provider of software / applications that allows marketers to send out email marketing campaigns to a list of users.Email marketing messages that we send may contain tracking beacons / tracked clickable links or similar server technologies in order to track subscriber activity within email marketing messages. Where used, such marketing messages may record a range of data such as; times, dates, I.P addresses, opens, clicks, forwards, geographic and demographic data. Such data, within its limitations will show the activity each subscriber made for that email campaign.Any email marketing messages we send are in accordance with the GDPR and the PECR. We provide you with an easy method to withdraw your consent (unsubscribe) or manage your preferences / the information we hold about you at any time. See any marketing messages for instructions on how to unsubscribe or manage your preferences.Our EMS provider is; MailChimp. We hold the following information about you within our EMS system;Email address
Name
Subscription time & date